Welcome to Le Manoir – your second home in the South of France. Located in Catalonia, just where the Pyrenees meet the Mediterranean. In the village of Banyuls-sur-Mer, where time seems to stand still, farmers grow their wine on the sun-drenched steep mountain slopes. Here you can enjoy the stunning scenery, clear water and an exciting culture.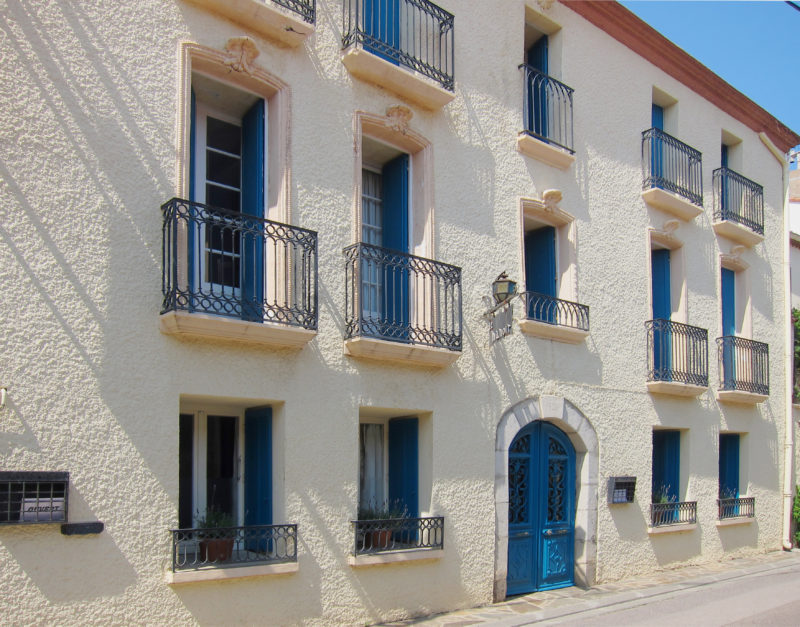 Le Manoir is no ordinary hotel. It is more like a home where you and your party can take care of yourselves. Guests have access to a kitchen, dining room, bar and large living areas. It is ideal for large or small groups but you are of course just as welcome as an individual guest.
Le Manoir is situated on a quiet street in the old city centre, close to cafés, restaurants, boutiques and wine cellars, with 150 meters to the beach.
The main building dates from 1825 which was originally a prosperous middle class home. The meter thick stone walls provide coolness during the hot summer days and central heating makes it comfortable even during the winter months.