Le Manoir is composed of a main building with 12 rooms and an annex with an apartment of two rooms and a kitchen / living room plus a further 2 rooms. You can rent individual rooms or the entire hotel with a total of 16 rooms accomodating 30 guests. The main building has 12 rooms for approx. 20 guests, the annex has 4 rooms for 8–10 guests or the apartment for 4–6 guests.
Le Manoir offers only a breakfast service. Other meals you can cook in the hotel's kitchen that can accommodate a large party or two smaller parties simultaneously. Kitchen and dining room are available from lunch when breakfast serving is finished.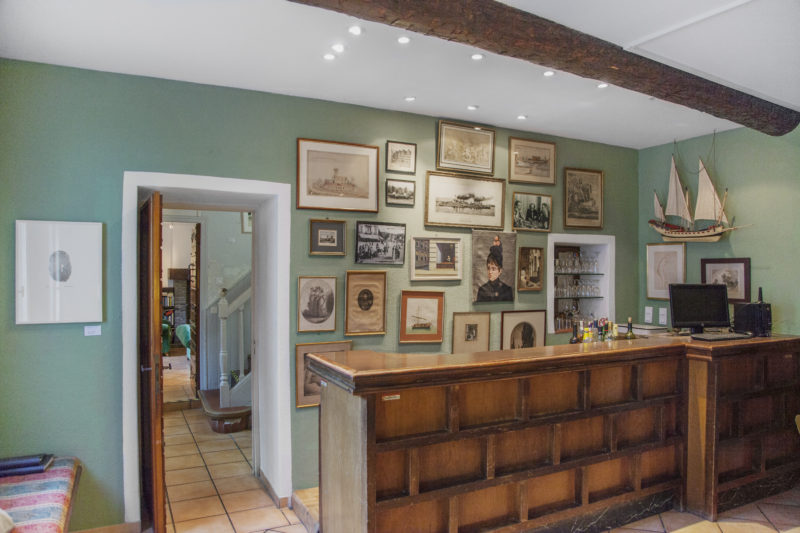 Le Manoir has a "trust bar", where you bring your own drinks, a lounge with books, magazines and games, a dining room with seating for about 30 people, these can also be used as conference rooms. A courtyard with space for about 15 people, where you can enjoy breakfast and eat your own cooked lunch or dinner under the cool trees. Between the main building and the annex is a terrace for small groups. A well equipped 30 cover kitchen, which includes 2 ovens, dishwashers and refrigerators which are at guests' disposal.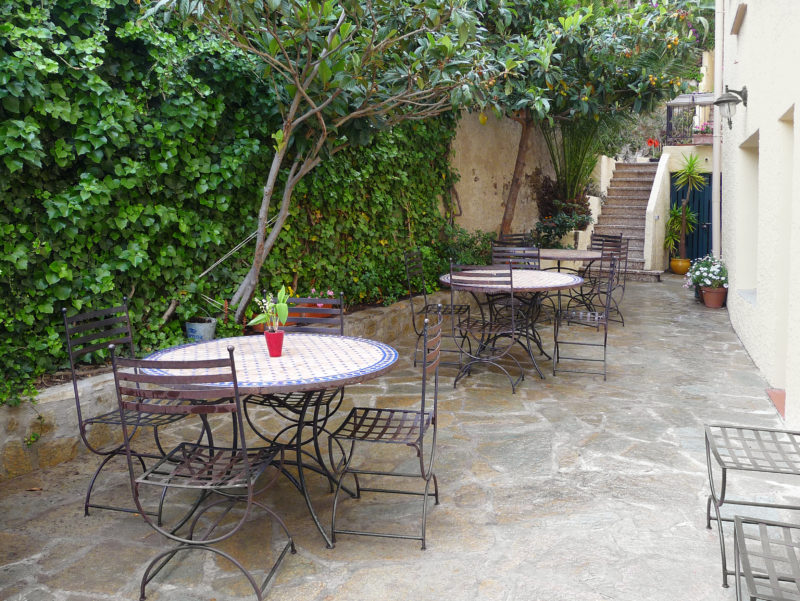 The Courtyard.
The Dining Room.
The Library.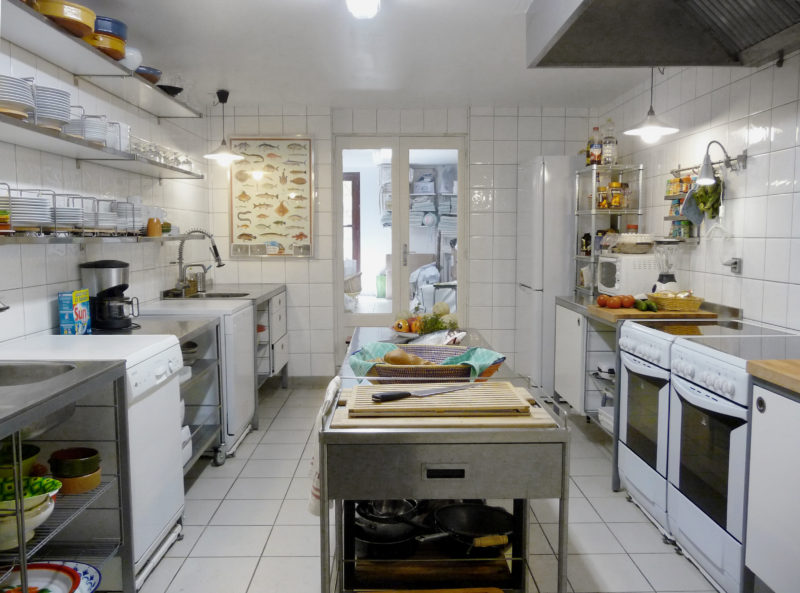 The Kitchen.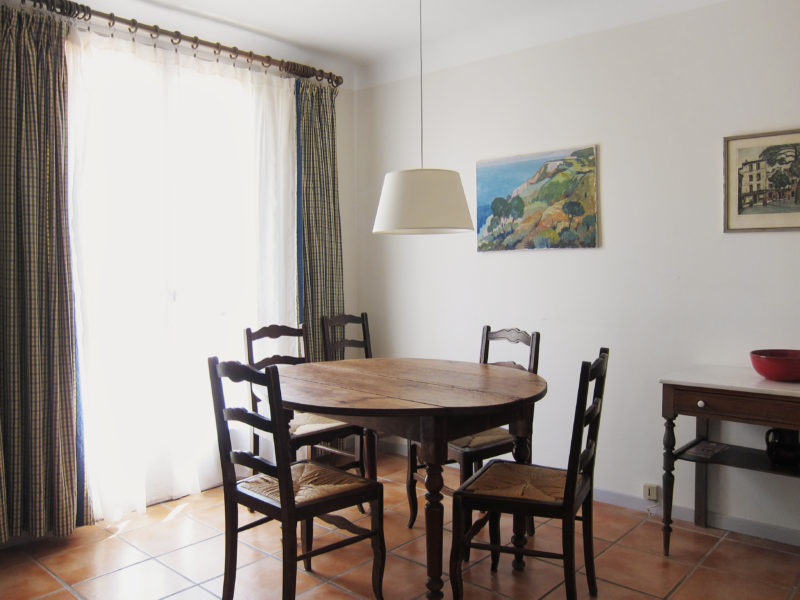 Apartment in the Annex.